Don't give bank licences to corporates, says Stiglitz
Submitted by Harish Dhawan on Fri, 01/04/2013 - 16:20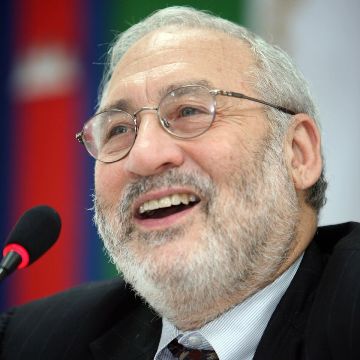 Nobel laureate Joseph Stiglitz has cautioned the government that granting banking licences to corporate entities would be a move laden with risks.
Speaking at the 15th CD Deshmukh Memorial Lecture, organized by the RBI, Stiglitz allowing corporates to have their own banks would lead to corporate conflicts of interest.
Urging the government not to grant of banking licences to corporate entities, Stiglitz said, "One of the real problems in the financial sector is that there are issues of conflicts of interest. And when you have corporates owning their own banks, you are opening up a venue for corporate conflicts of interest."
He stressed that allowing corporates to take their own money was one thing, while allowing them to take depositors' money was entirely another thing.
He warned that the dangers of conflicts of interests could prevail over any economies of scale.
The central lender has so far been cautious over letting corporates to be promoters of banks, mainly because of the risk their indulging in lending to group entities. That is why, the central bank had been so adamant on the passage of the Banking Laws (Amendment) Bill 2011 as a prerequisite for issuing new banking licences.
The legislation, which was passed by Parliament on December 20, would provide the central bank with more powers to deal with banks.
The RBI is yet to issue the final guidelines, following which interested entities will be able to apply for new banking licences.