Digvijay disappointed with charges slapped on BJP chief Gadkari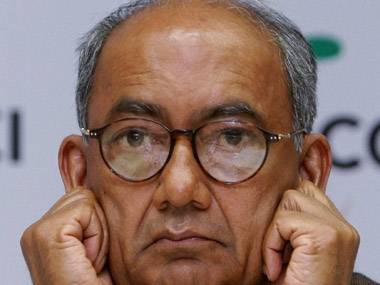 The allegations slapped on BJP chief Nitin Gadkari by India Against Corruption (AIC) activist Arvind Kejriwal were already known, Congress general secretary Digvijay Singh said.
Digvijay said that Kejriwal had far more information against Gadkari but he revealed only that information which was already known to the public.
Commenting about the charges leveled by Kejriwal, Digvijay said, "I'm disappointed with the charges that Kejriwal has made because they were already in the public domain."
It may be noted here that Digvijay is facing a defamation case filed by Gadkari.
Digvijay also took a dig at Kejriwal, say he would write a letter to the activist to tell him that his intentions behind exposing BJP were not clear. Congress has long been accusing Kejriwal of having a nexus with BJP leaders.
Meanwhile, Right to Information activist YP Singh has alleged that Kejriwal had concealed information about scams in Maharashtra because he is choosy about which leaders he targets. He said Kejriwal concealed a mega-scam around the hill town of Lavasa. Singh said he himself would expose the scam today.