DiCaprio and Bar Rafaeli not engaged, says pal
Submitted by Kiran Pahwa on Tue, 03/31/2009 - 20:02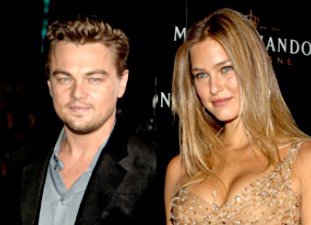 Washington, Mar 31 : Hollywood actor Leonardo DiCaprio and Bar Refaeli are neither engaged nor have any plans to walk down the aisle anytime soon, says a friend.
The rumors about the couple's engagement began spreading after Bar was spotted wearing a normal gold band on her ring finger.
"No -- he and Bar are not married and not engaged. It was just a ring she was wearing on that finger," Us Weekly quoted DiCaprio's pal as saying.
However, this doesn't mean Leonardo, 34, is not going to get married, as he revealed that he is keen to settle down and have children of his own.
"I want to get married and have children," Leonardo told Parade magazine earlier.
"I absolutely believe in marriage," he added. (ANI)
Technology Sector