Development Credit Bank will see new highs: Ashwani Gujral
Technical Analyst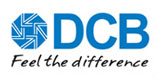 , Ashwani Gujral is of the opinion that beyond Rs 120, Development Credit Bank (DCB) will surely touch Rs 150.
Mr. Ashwani Gujral stated that UTI Bank and Kotak Mahindra Bank have been favorite stocks for a long time. Now Kotak Mahindra Bank is set for levels of around Rs 650. UTI Bank is plausibly headed in the direction of Rs 800.
He added that Development Credit Bank (DCB) had accomplished its short-term goal at Rs 120, and currently it seems to be restarting its succession and this time if it can pull out Rs 120 then you will see Rs 150 on that. As 2009 comes closer these smaller banks make up their mind for consolidation, merger, acquisition, so, one should stay invested in banking stocks, especially madcap banks.
Development Credit Bank Limited (DCB) is the rising Private Sector Banks in India. It has more than 18,000 ATMs and 72 high-tech branches and extension counters spread over nine States and two Union Territories.