Denmark to stage referendum on royal order of succession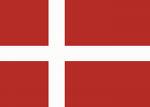 Copenhagen- Danish voters are to vote in June in a referendum on the order of succession to the throne, Prime Minister Anders Fogh Rasmussen said Monday.
The referendum was slated for June 7 in connection with the elections for the European Parliament.
"We want equality in Danish society, also concerning the Danish throne. As things stand today, boys precede girls. We feel that girls should have equal rights," the premier told reporters.
The change will apply in future since Crown Prince Frederik's oldest child, Prince Christian, was born before his sister, Isabella.
Christian - born October 15, 2005 - is second in line to the Danish throne after his father.
Crown Prince Frederik met his wife, Australian-born Crown Princess Mary, at a Sydney pub during the 2000 Olympics. They were married in 2004. (dpa)