Dena Bank Q1 profit up 20.67%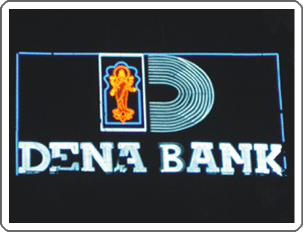 Dena Bank announced a rise of 20.67 per cent in its net profit for the first quarter ended on June, 30, 2010. Net profit of the public sector lender stood at Rs. 138.79 crore for the quarter.
The bank had reported a net profit of Rs. 115.02 crore during the corresponding quarter in the previous fiscal.
Total income of the bank surged 8.72 per cent to Rs. 1,221.78 crore from Rs. 1,123.82 crore in the year-ago period, the bank said in a filing to the Bombay Stock Exchange.
The bank also revealed in the filing that that its revenue from the retail banking operations increased 5.95 per cent on a year-on-year basis to Rs. 255.56 crore as compared to Rs. 241.20 crore in the corresponding quarter of the previous fiscal.
However, the bank's corporate banking operations showed some real resilience as revenue from the particular segment increased 17.56 per cent to Rs. 627.74 crore from Rs. 533.97 crore during Q1 FY2009-10.
The bank's asset quality also saw some improvement as its gross non-performing assets to gross advances ratio came down to 2.11 per cent from 2.22 per cent in the year-ago period.