Defiant Twitter CEO fires back at 'all-boys tech club' remark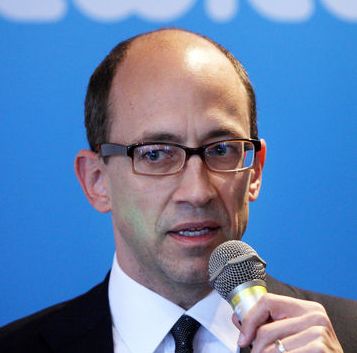 Washington, Oct. 8  : Twitter CEO Dick Costolo reportedly got in a 'tweet-brawl' when Indian-American technology entrepreneur and academic at Stanford's Rock Center for Corporate Governance, Vivek Wadhwa criticized Twitter for being an 'all-boys club' with lack of women in its top ranks.
Wadhwa noted that Twitter's board and C-suite were all white and all male with the exception of General Counsel Vijaya Gadde, who joined the company only recently.
According to the New York Post, Costolo fired several tweets, calling Wadhwa as the 'Carrot Top of academic sources' and that he had a propensity for silly hyperbole.
When another entrepreneur and technologist Anil Dash came to Wadhwa's defence and criticized Costolo's remarks over industry sexism, the CEO elaborated that fixing gender bias in the boardroom entails 'more than checking a box and saying 'we did it!'.
Wadhwa's further tweeted that Twitter, being most visible companies in tech, should take the lead and fix the imbalance, and called it the Silicon Valley mafia further questioning the company's plan to go public with its IPO without a single woman on the board.
The report said that Facebook was also famously criticized for its 'frat house' culture and its COO Sheryl Sandberg further fueled the debate with her bestseller ' Lean In', which urged women to 'lean into' their careers rather than pull back when confronted with the demands of family and motherhood. (ANI)