Danger of big earthquake looms large in Australia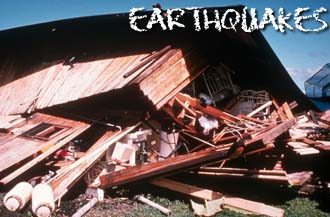 Canberra, Dec 26: Australia might have to gear up for a large earthquake measuring at least six on the Richter scale, which has been overdue.
According to seismologist Clive Collins of Geoscience Australia, variations in the number of earthquakes from year to year were normal, but it had been "reasonably quiet" in Australia for some time now.
"We usually get a magnitude six or above every four years, but we haven't had one since 1997, " Collins told The Age. "Just on the law of averages, we are due for one somewhere, " he added.
The continent of Australia sits on a plate of the Earth's crust that is moving northwards into the Asian plate, causing a build-up of stress in the rocks.
"Basically, the continent's getting squeezed, " said Collins.
Australia's earthquake hot spots include the south-east — from Tasmania through to northern NSW — South Australia's Flinders Ranges, as well as the south-west corner of WA.
Nationwide this year, 191 earthquakes have been recorded, just under the 209 reported last year.
The strongest so far, which occurred at Western Australia's Shark Bay in February, had a magnitude of 5.3.
But the year saw a rise in the number of earthquakes in the state of Victoria.
Across the state, there have been 18 quakes this year — the strongest with a magnitude of 3.5 south of Warburton — up from eight quakes the previous year, and four in 2005.
Earthquakes measuring three or above were also reported at Boolarra South in the Strzelecki Ranges, Mount Baw Baw and a site north-east of Foster.
The most damaging earthquake in Australia's recent history was in Newcastle in 1989, when a quake measuring 5.6 killed 13 people and left a damage bill of billions of dollars. (ANI)