Daimler launches three heavy duty trucks in India
Submitted by Devang Murthy on Thu, 09/27/2012 - 15:21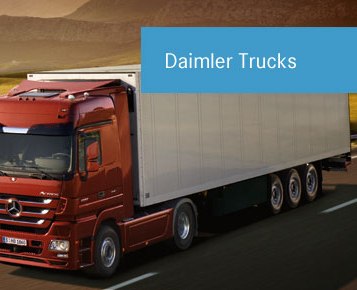 Commercial vehicle manufacturer Daimler India Commercial Vehicles (DICV) on Wednesday announced the launch of its three heavy duty trucks in the Indian market.
The three heavy duty trucks in the 25 tonne and 31 tonne categories have been launched under the brand name Bharat Benz. The trucks cost in the price range of 15.7 lakh to 23.1 lakh.
The new range of Dailmer trucks will be available for purchase from October 3 through a network of twenty-eight dealerships spread across the country.
Marc Llistosella, managing director & chief executive, admitted that the economic conditions in Indian market were not sound but expressed hope that the company's new products would be able drive the change.
Speaking on the topic, Llistosella said, "We are confident of what we can do, what we have and what we can offer. We will drive the change in this market with a whole new range of products."
Daimler, the world's biggest manufacturer of commercial vehicles, has gone for a localisation of 85 per cent for its products to offer competitive pricing. The company aims to take localisation of its products to 90 per cent by the end of next year.
In the commercial vehicles segment of Indian market, which is currently dominated by Ashok Leyland and Tata Motors, Daimler has plans to launch 17 vehicles in the coming 17 months.
In addition to partnering with leading lenders like ICICI, HDFC Bank, Kotak Mahindra Bank and Sundaram Finance, DICV has established its own financing company called Bharat Benz Financials to provide its customers with easy financing facility.
Technology Sector