Credit Suisse fined over 400 million dollars for unauthorized deals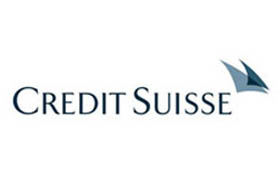 Geneva - A Geneva-based semiconductor company said Monday it won a ruling by a US body ordering Credit Suisse to pay damages worth about 406 million dollars for unauthorized investments.
STMicroelectronics filed arbitration against the bank last winter, on the grounds that Credit Suisse bought auction rate securities, including collateralized debt obligations, "instead of the federally guaranteed student loan securities that had been specifically mandated by the company for purchase."
The Financial Industry Regulatory Authority in New York issued the decision against Switzerland's second largest bank.
"We respectfully disagree with the arbitration panel's award and we are reviewing our legal options," Credit Suisse said in response.
Until the financial crisis, the auction rate securities, treated as short-term debt, were seen by investors as a near equivalent to cash. With the crunch, however, the assets lost value and much of their liquidity as auctions failed.
STMicroelectronics said in a statement that "as the credit market negatively developed" it lost over 173 million dollars in those investments.
The semiconductor company, one of the largest in the world, said the payment, when made, would improve its balance sheet and capital resources. The ruling included interest, attorney's fees, and consequential damages, though slightly less than requested.
Several financial firms, including UBS and Citigroup, have been accused of alleged fraudulent marketing of the auction rate securities and are facing legal measures in the US.
Credit Suisse's stock was down about three percent in late afternoon trading. (dpa)