Corporate Tax Reduction Will Push Markets To New Highs: CapitalAim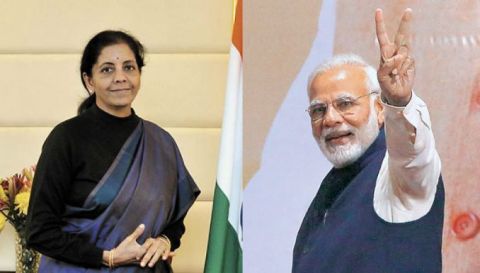 Corporate Tax Reduction is a major step in the right direction for Indian economy. This will not only boost popularity of Narendra Modi but will help business and economy in general.
Comments on stock market direction after the announcement by Romesh Tiwari, Head of Research, CapitalAim...
The Bulls had a blast on the last day of trading this week and have possibly upturned the damp bearish trend of monsoon to a bright and banging bullish trend for the upcoming festive season, thanks to Finance Minister's bold decisions. After such a big booster for domestic companies today's meeting of GST council may also come up for some substantial relief for consumers and sellers before the festive season kicks in.
For next week, we expect the Nifty to continue the upward march with fresh long formations expected along with shorts already running for cover. A fresh momentum in Auto, Realty, Finance and Banking sector may lead the market to pass the 11,500 level. Movement in the consumer durable sector will be closely monitored for an indication of revival in traders and consumers sentiments.
It would be interesting to see the effect on Midcap and SmallCap stocks as they have been at the receiving end of the overall bearish sentiments of investors.
On charts, Nifty has moved over all short-term moving averages and closed just below 200 Day Moving Average of 11,229.66 but above 200 EMA of 11,205.69. RSI on the daily chart has bounced back to 58.60 indicating the change in trend but MACD is still negative. For next week, 11,000 level will be crucial for this fresh upward march to continue. On the upside, we may see some supply coming in around 11,400-11,450 level. So we may expect Nifty to trade between 11,000 to 11,450 levels with positive bias.