Commodity Trading Tips for Natural gas by KediaCommodity
Submitted by Ajay Kumar Kedia on Thu, 01/10/2013 - 00:25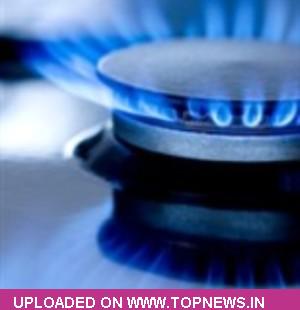 Natural gas settled -1.41% down at 177.90 fell after conflicting weather services came into agreement that temperatures are due remain warmer across much of the US. A NWS 6-10 day forecast issued on Sunday called for below or much below normal readings, while weather service provider WSI echoed those calls by predicting temperatures to fall below normal in the western half of the US from January 13 through January 17.
Later on Monday, however, MDA Weather Services predicted warmer temperatures for the Midwest and eastern reaches of the country over the next two weeks, which sent prices falling, CWG said cooler temps will remain confined to the northern swathes of the country.
High inventory levels pushed prices down as well. The US EIA reported that gross US gas production in October rose to 73.54bcf per day, the second consecutive monthly record high. Total US natural gas storage stood at 3.517tcf as of last week, 0.7% higher than last year's level and 12.4% above the five-year average for this time of year.
Early withdrawal estimates for this Thursday's storage data range from 155bcf to 176bcf. Natural gas futures are very sensitive to weather reports in the US winter. The US heating season running from November through March sees peak demand for gas. For today's session market is looking to take support at 176.1, a break below could see a test of 174.3 and where as resistance is now likely to be seen at 180.9, a move above could see prices testing 183.9.
Trading Ideas:
Nat. Gas trading range for the day is 174.3-183.9.
Natural gas fell as market players continued to focus on shifting weather forecasts for the next few weeks
Updated weather forecasts released earlier showed that mild weather was expected across key parts of the U. S. later in January
Market players remained concerned over bloated U. S. inventory levels and still-high production levels.