CII report: Expecting high level of FDI into India amid recession "unrealistic"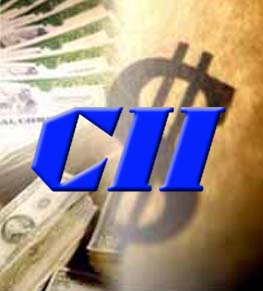 In a recent Confederation of Indian Industries (CII) report titled 'Global Economic Crisis: India's Recovery,' the industry body has said that it would be quite "unrealistic" to expect a high level of Foreign Direct Investment (FDI) into India in the face of the ongoing global economic crisis. As such, the CII anticipates that amid recession the Foreign Institutional Investor (FII) investments would be almost negligible.
Noting that the simplified FDI norms have resulted in a striking rise in the foreign capital inflow, CII said that the situation had resulted in Corporate India's rather high reliance of on foreign capital. Figuratively speaking, the CII added that the aggregate FDI inflow in India showed a seven-fold in the last five years - rising from the 2003 figures of Rs
95,639 crore to a whopping Rs 6,54,949 crore in 2007.
However, with the intensified meltdown, CII said that India must count on its domestic resources for supporting investment in infrastructure, industry, agriculture, and services sectors.
Making its point very clear, the study said: "Net FII investment end-February this year was 51 billion dollars at book value. India needs to plan on the basis of a steady fall!" It further added: "Fiscal caution needs emphasis. India cannot take the risk of returning to high levels of deficit and debt. And, it need not."