Chinese automaker BYD receives its first e-bus order from Germany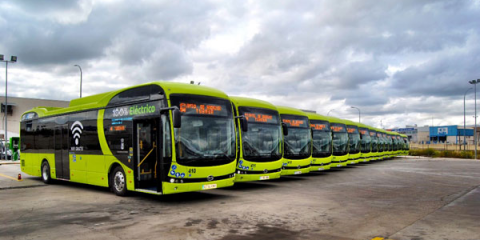 Chinese electric automaker BYD has received its first electric-bus order from Germany. The order pertains to 22 units of BYD battery-electric buses which will be procured by two German public transport operators --- Bogestra, which operates the Bochum-Gelsenkirchener Straßenbahnen; and HCR, which operates the Straßenbahn Herne-Castrop-Rauxel.
According to the information shared by BYD, 20 battery-electric buses will be procured by Bogestra, while two buses will be procured by HCR. The buses will be operated in Germany three cities --- Bochum, Gelsenkirchen, and Herne.
The delivery of the first of the 22 BYD electric buses ordered by Germany is expected in summer 2020.
The order of 22 BYD electric buses by Bogestra and HCR will involve a total investment of nearly EUR 10 million. For the investment, the two public transport operators will receive funds under the 'Clean Air 2017 – 2020' program of the Federal Ministry for the Environment, Nature Conservation and Nuclear Safety. In addition, funding will also be provided by the state of North Rhine-Westphalia, and the Rhine-Ruhr Transport Authority (VRR).
Highlighting the fact that the 22-bus order is BYD's "first order in Germany," BYD Europe's Managing Director Isbrand Ho said: "We are very proud of this important order, which demonstrates our capabilities in a market dominated by German brands."