China's economy to slow down to 7.6% this year: World Bank
Submitted by Hardeep Sidhu on Fri, 06/06/2014 - 17:40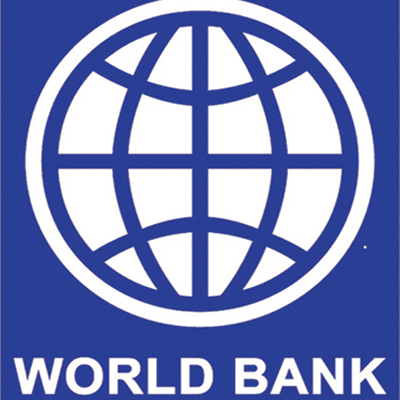 Beijing: The Chinese economy will grow at 7.6 per cent this year, a notch lower than last year's 7.7 per cent, and the trend is likely to continue next year as well, a World Bank Economic update said today.
China's growth will moderate over the medium term as the economy continues to rebalance gradually, it said.
Growth is expected to slow to 7.6 per cent in 2014, and 7.5 per cent in 2015, from 7.7 per cent in 2013, it said.
"The rebalancing will be uneven reflecting tensions between structural trends and near term demand management measures," said Chorching Goh, Lead Economist for China.
As the slow down continued in the last two years, Chinese leaders are allaying fears of any crisis while they attempted to restructure the economy with a host of reforms to improve domestic consumption in order to reduce dependence on declining exports.
"China is still in a significant period of strategic opportunity. We must boost our confidence, adapt to the new normal condition based on the characteristics of China's economic growth in the current phase and stay cool-minded," Chinese President Xi Jinping had said last month.
From the heydays double digit growth the world's second largest economy had declined to 7.7 per cent in both 2012 and 2013, the slowest pace since 1999 largely affected by the world economic crisis and declining exports due to global economic slowdown.
China's new leadership headed by Xi ruled out massive stimulus similar to the one in 2008 which amounted to USD 645 billion to tide over the global economic crisis.
Instead its focus this time is more on deepening reforms and opening up giving private sector bigger play.
The World Bank's update said the slowdown in the first quarter reflected a combination of dissipating effects of earlier measures to support growth, a weak external environment, and tighter credit, especially for real estate, a World Bank press release said.
However, economic activity, including industrial production, has shown signs of a pick-up in recent weeks. The recent acceleration, which is likely to continue into the next two quarters, reflects robust consumption, a recovery of external demand, and new growth supporting measures, including infrastructure investments and tax incentives for small and medium-sized enterprises, it said.
The Update, identified several risks to this gradual adjustment.
Yesterday, the International Monetary Fund had warned that China should make a priority of containing financial risks that stem from rising debt.
The World Bank Update said that a disorderly deleveraging of local government debt could trigger a sharp slowdown in investment growth.
Second, an abrupt change in the cost of, or access to, capital for such sectors as real estate could significantly reduce economic activity.
Finally, the recovery in exports may not materialise if growth in advanced countries weakens, it said.
The Update noted that the policy responses to these medium-term risks should centre on fiscal and financial sector reforms, which were part of the government's reform agenda outlined in November 2013.
These include effectively managing and supervising rapid credit growth, especially in the shadow banking system, and gradually reducing the local government debt that has been accumulated through off-budget and quasi-fiscal activities.
"The proposed reform measures are structural in nature,"?observes Karlis Smits, Senior Economist and main author of the Update.
"In the medium term, these policy measures will improve the quality of China's growth making it more balanced, inclusive and sustainable and lay the foundation for sound economic development," it said.
While these reforms may reduce growth in the short run, policies that promote competition, lower entry barriers to protected sectors and reduce administrative burden on businesses will help dampen the impact, and create a more market-oriented economy, it said. ----- PTI