China's factory sector suffers first contraction in 6 months
Submitted by Harish Dhawan on Thu, 01/23/2014 - 17:37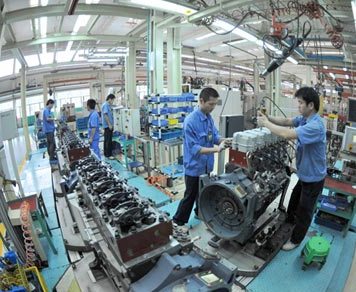 Chinese economy suffered a contraction in its factory activity in January as demand for Chinese goods slipped in the domestic as well as overseas markets, a preliminary survey revealed on Thursday.
The flash Markit/HSBC Purchasing Managers' Index (PMI) slipped from 50.5 in December 2013 to 49.6 in January this year, pointing to a pathetic start for the economy in 2014. It was the first time in six month that activity in the country's factory sector contracted.
It may be noted here that a reading of above 50 stands for expansion in a sector, while a reading of below 50 represents contraction.
Dariusz Kowalczyk, a senior economist at Credit Agricole CIB in Hong Kong, said, "Such a reading highlights the deteriorating growth outlook as policymakers are tightening their monetary stance, pushing through with an austerity campaign, and withdrawing stimulus measures."
Maintaining their below-consensus forecast for 2014 GDP growth of 7.2 per cent, Kowalczyk added that the reading pointed to a further slowdown in country's manufacturing sector in the upcoming quarter.
Some economists have cautioned that the world's third-largest economy could suffer further slowdown in the current financial year as the government is implementing difficult reforms.
China's annual economic growth slowed from 7.8 per cent in the third quarter of 2013 to 7.7 per cent in the fourth quarter, dragging full-year growth down to 7.7 per cent, slightly ahead of the government's target of 7.5 per cent.