China relaxes Visa norms for British Citizens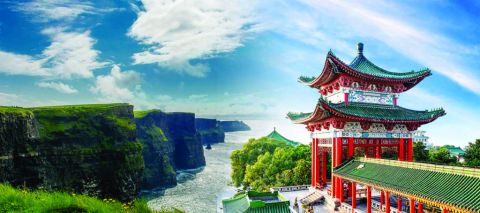 Chinese government has announced relaxation in visa norms for British citizens and for residents of 52 other countries. From December 1, Citizens of 53 countries will be able to visit 20 Chinese cities without a visa, for short stay. Travelers can enter China without a visa if they have proof of onward journey to a third country.
The stay allowed in 20 Chinese cities will be for six days without visa. For longer stay, a visa will be required.
China has been opening up for tourists over the past few years. In the recent days, India also announced visa relaxation for Chinese tourists. Tourism is growing fast in many countries as people have more money to spend and airlines have introduced cheap fares for many destinations.