Case of Craigslist killer captivates America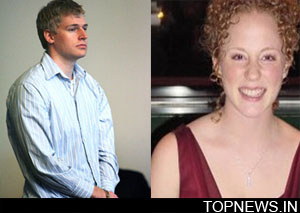 San Francisco  - A medical student who allegedly targeted women advertising erotic services on Craigslist was ordered held without bail Tuesday on charges of murder and kidnapping in a case that has captivated America.
Adding to the feverish media coverage of the Craigslist killer case was the televised plea of clean-cut suspect Philip Markoff's fiancee. "All I have to say to you is Philip is a beautiful person inside and out and could not hurt a fly," said Megan McAllister on Good Morning America, insisting that they would marry as planned in August on a New Jersey beach.
Markoff, 22, is accused of fatally shooting Julissa Brisman, 26, on April 14 and robbing another woman at gunpoint four days earlier. Through his lawyer he pleaded not guilty at Tuesday's hearing, which was covered by a throng of local and national journalists and TV crews.
Police insist they have a strong case against him, including high- tech evidence linking him to the online ads placed by the women and security camera images showing someone resembling him leaving the Boston hotels where the attacks occurred.
At Tuesday's hearing they also revealed that on a search of his apartment they had found a semi-automatic weapon, ammunition as well as other unspecified materials identical to those used in the attacks.
"Our top priority is holding Philip Markoff accountable. He's a predator," Suffolk District Attorney Daniel Conley said in announcing Markoff's arrest. (dpa)