Cabinet approves direct sale of bio-diesel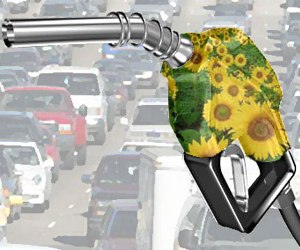 New Delhi, Jan.17 - The Union Cabinet has given its approval for amending the Motor Spirit (MS) and High Speed Diesel (HSD) control order for Regulation of Supply, Distribution and Prevention of Malpractices dated 19.12.2005.
The amendment will now allow private bio-diesel manufacturers, their authorised dealers and joint ventures of oil marketing companies (OMCs) authorized by the Ministry of Petroleum and Natural Gas dealers and give marketing/ distribution functions to them for the limited purpose of supply of bio-diesel to consumers.
Further, the investment and production conditions (as applicable) specified in the Marketing Resolution of March 8,.2002 will also be relaxed and a new clause added to give marketing rights for Bio-diesel (B100) to the private biodiesel manufacturers, their authorised dealers and JVs of OMCs for direct sales to consumers.
The Cabinet has also decided to suitably amend Para 5.11 and 5.12 of the National Policy on Bio-fuels for facilitating consumers of diesel in procuring bio-diesel directly from private bio-diesel manufacturers, their authorized dealers and JVs of OMCs authorized by the MoP andNG. This decision will encourage the production and use of bio-diesel in the country. (ANI)