Buy RCom With Stop Loss Of Rs 151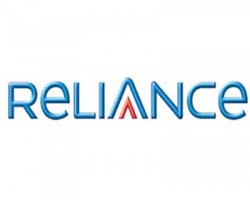 Stock market analyst Anu Jain has maintained 'buy' rating on Reliance Communication Ltd stock to achieve a target of Rs 162.
According to Jain, the investors can purchase the stock with stop loss of Rs 151.
On June 02, the stock of the company closed at Rs 154.60 on the Bombay Stock Exchange (BSE). The share price has seen a 52-week high of Rs 359 and a low of Rs 134.25 on BSE.
Current EPS & P/E ratio stood at 24.12 and 6.62 respectively.
As per reports, RCom is in search of strategic foreign investor to lift up funds in order to back its entry into 3G mobile and wireless broadband access.
RCom has paid around Rs 8,583 crore for 13 out of the 22 telecommunication zones on offer.
RCom and MTN decided to join hands in the year 2008 but the transaction was thwarted by Ambanis family troubles.
RCom recently closed the deal not to vie in businesses with his brother Mukesh, giving him authority to bring outside investors into the country India's second largest mobile operator.
RCom stock gained 11.02% on June 2, 2010, on news that UAE-based Etisalat is in advanced discussion to acquire a 25% equity stake in RCom for Rs 18,000 crore.
Afterward, RCom cleared that it has been getting many proposals from global telecom firms expressing interest in acquiring a strategic equity stake in it.
Reports said that after getting hold of 25% in RCom, Etisalat will make an open offer to buy an added 20% stake from the public.