BUY Amazon (AMZN), Baidu (BIDU), Facebook (FB), Uber (UBER), and Trip.com (TCOM): James Lee from Mizuho Securities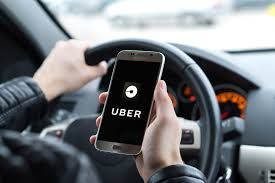 James Lee from Mizuho Securities has five stocks on his buying list as people would be staying more at home in order to avoid coronavirus infection. As per Lee, Amazon.com (AMZN), Baidu (BIDU), Facebook (FB), Uber Technologies (UBER), and Trip.com Group (TCOM) are on his BUY List.
The lockdown in many regions across the world and trouble for aviation, entertainment, restaurant companies, will lead to investors shifting their money to sectors that could be considered safe in case coronavirus infection continues for more weeks.
In his research note, Lee said, "Clearly, online travel is getting hit the most, down nearly 30% over the last two weeks, followed by advertising at 20% and ecommerce at nearly 10%. We believe the impact is transitory, but it's hard to time the bottom given the uncertainty of an unknown epidemic."
Uber stock has declined in the recent trading sessions as investors consider that there will be less trips to airports. However, Uber could benefit in terms of revenue and profit from increased food delivery volume.
Lee added that Amazon.com could benefit from increased demand for health-care, grocery, and consumer packaged-goods products. Amazon has an excellent delivery network and the company can offer quick delivery of many important goods that consumers might need during their stay at home, in case the condition worsens due to coronavirus.
About Facebook, Lee says, "The stock sold off nearly 20% over the last two weeks, but we believe exposure to travel is limited to low-single digits. In addition, increased demand for games, entertainment and ecommerce could benefit Facebook's ad business."