Biocon releases country's first 24-hour diabetes drug – Glargine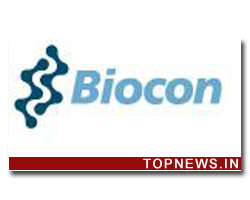 The biotechnology company Biocon on Friday rolled out its long acting, non-peak Basalog human insulin analogue Glargine, which is very effective in controlling blood sugar levels. Biocon claimed that Glargine is the country's first diabetic drug with its effect lasting for a full 24 hours, and the drug is effective against both type one and type two diabetes.
The Chairman and Managing Director, Biocon, Kiran Mazumdar Shaw said that Glargine replaces other forms of insulin treatments that so not last for a full 24 hours and require multiple injections.
Shaw said, "The prominent feature of Basalog is that it has 24-hour long peek less action, the first in the country. It ensures effective HbA1c control and has flexibility of injection timing, unlike other insulin."
Shaw said that Glargine is priced 40 per cent less than comparable injectibles available on the market.
Biocon announced that Glargine will be available in 10 ml and 3 ml vials. The 3 ml vial is priced less than Rs 500, while the 10 ml vial is available for Rs.2,500. The drug is available in Indian market from Saturday.