Belarus leader Lukashenko fed up with Eurovision "rubbish"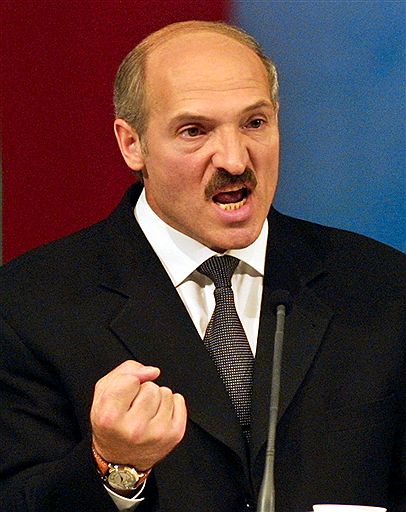 Minsk - Belarusian President Aleksander Lukashenko on Friday said he was "fed up" with his country's "rubbish" efforts in the Eurovision song contest, the Belapan news agency reported.
"I am really fed up - the hot air, the brawls, and all that," the authoritarian leader complained after singer Petr Efimov's rock-and- roll act failed to reach the Eurovision final for Belarus.
This year's contest in Moscow was won by Norwegian singer Alexander Rybak on May 16.
Producers for the country's entry "get outdated rubbish, make a big noise about it, and maybe they also make some money on the side," Lukashenko said.
Lukashenko's remarks came after Efimov accused his government- appointed producers of failing to support his act by economizing on stage props and musical back-up.
The annual song competition historically is one of the most- watched programmes on Belarusian television, as little other fresh European programming is permitted on the country's state-controlled airwaves.
Belarus will "totally overhaul" its 2010 Eurovision preparation plans, and the old management team "will be fully replaced," Lukashenko said.
Efimov last week called for Lukashenko's investigation into Belarus' preparations for the Eurovision contest, saying "I would much like that someone would ask Aleksander Lukashenko the questions, where did the money go for the Belarusian act, and what did the Belarusian delegation do during the competition?"
Aleksander Martynenko, head of the Belarusian producer team, said shortly after Efimov's song fell from the competition the failure was down to the singer's "lack of charisma." (dpa)