Baltics agree route of undersea electricity link to Sweden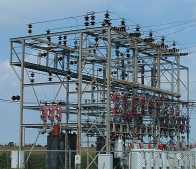 Vilnius - The three Baltic states of Estonia, Latvia and Lithuania agreed on Monday that a new undersea electricity connection linking their energy grid to Sweden will make landfall in Lithuania. The surprise announcement was made at an energy conference being held in the Lithuanian capital, Vilnius, where the three leaders signed a joint declaration.
Until now, both Lithuania and Latvia had competing claims to be linked to the Nordic energy grid via the undersea cable dubbed "Swedlink."
"The Baltic countries have once again demonstrated that a common goal allows us to find solutions acceptable to all sides," said Lithuanian Prime Minister Andrius Kubilius.
"The most important thing is that the project will be implemented as soon as possible," he said.
The decision contradicts earlier statements from the Baltic leaders and European Union Energy Commissioner Andris Piebalgs that no decision on the cable could be made before a group of experts deliver reports on the project in July.
However, the move clears the way for a pan-Baltic construction effort to gain access to EU funding of 175 million euros (240 million dollars) for the construction of Swedlink.
EU money are to remain available provided construction begins by 2010, which is likely to have influenced the earlier-than-expected decision. The estimated completion date of Swedlink is 2016.
The electricity systems bequeathed to the Baltics by 50 years of Soviet occupation which ended in 1991 have hindered attempts at full energy integration.
A cable from Estonia to Finland called Estlink is the only major connection joining the Baltics to the Nordic grid.(dpa)