Bajaj Auto running hard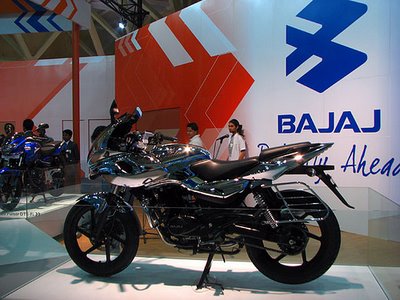 Since the time Bajaj has made its re-entry into the entry-level segment in the Indian market, it has been able to give hiccups to its arch rival, Hero Honda. It is to be mentioned here that the company has been able to post the highest sales in the history of the company in July this year.
The company has recently said in a statement that it has been able to clock a growth of close to 65% from a year earlier.
Moreover, the statement also mentioned the fact that it sold close to 318,415 vehicles in July compared with 192,835 in July last year.
As far as the Motorbikes segment is concerned, it registered growth of 66% in the last month. Notably, the company sold close to 279,781 units in the last month which is way up as compared to the 168,163 units in the same month of the previous year.
In fact, the sales in the three-wheeler segment of the company grew by close to 60% with 38,634 units sold in July 2010, versus 24,104 units sold in the previous July.