Bajaj Auto announces a bonus issue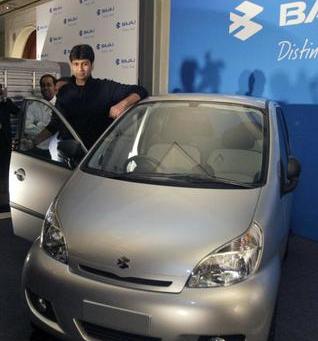 Riding on the back of impressive sales, country's second largest two- wheeler maker Bajaj Auto has recently said that its board has recommended a bonus issue for the investors of the company as it announced its whopping results for the first quarter of this fiscal.
Moreover, the net profit figure got almost double, the PAT for the company stood at Rs. 590.15 crore as the net profit in the corresponding quarter last year was at Rs 293.49 crore.
Bajaj Auto said in a statement that it is fourth consecutive quarter for the company where it has declared record results in its history.
While the total income increased by 66.35 per cent to Rs 3,890.06 crore compared to Rs 2,338.47 crore during the April-June period, it was the net profit of the company that caught the fancy of the investors.
It is to be mentioned here that the vehicle sales increased by 69.51 per cent to 9,28,336 units against 5,47,662 units in the same period last fiscal. The company expects to continue its growth momentum in the domestic circuit even in the coming months.