Apollo Tyres to invest Rs 300 crore in Kalamassery unit over two years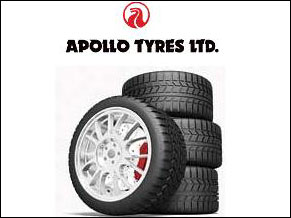 Apollo Tyres is planning to invest Rs 300 crore in its Kalamassery unit over the coming two years aiming to transform the unit into a manufacturing base of industrial tyres.
The company is planning to turn the unit into an export focused unit with a focus on Europe, South African and North American markets. The company has plans to invest Rs 150 crore in India for maintenance capex.
Onkar S. Kanwar, Chairman, Apollo Tyres, "We are in the process of setting up greenfield projects in Europe and also looking at eastern Europe for tyre manufacturing."
Apollo Tyres is now planning to introduce the premium Dutch brand of tyres, Vredestein following the acquisition of Dutch tyre maker Vredestein Banden in May 2009. The company recorded a growth of 37 per cent growth during
2011-2012 in its annual turnover to $2.5 billion. It is aiming to increase its turnover of $3 billion in 2012-13.
The company earned 67 per cent of the turnover from India, 23 per cent from Europe and 10 per cent from South Africa. The company recorded a growth of 79 per cent in net profit in the first quarter to Rs 138 crore. The sales of the company rose 12 per cent to Rs 3,165 crore and operating profit rose 48 per cent to Rs 361 crore from Rs 244 crore. The company will announce annual dividend of 50 per cent share for the year till March 31.