Ansal Properties to invest 13000 crore on development of township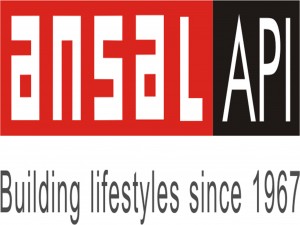 Real Estate Company Ansal Properties and Infrastructure Limited (API) would spend Rs 13,000 crore to develop a township, touted as one of the biggest hi-tech cities in the country, spread over 2,500 acres adjoining Greater Noida.
The company is expecting revenue to the tune of a whopping Rs 26,000 crore from the township, to be named 'The Megapolis'. The Megapolis, which has been approved by the Uttar Pradesh government, is about 3km from Greater Noida.
In the township, the company would construct four hotels in three and five star categories, comprising about 250 rooms in each hotel. It would also house five shopping malls.
The approvals for the project have already been obtained and a memorandum of understanding (MoU) along with a development agreement has also been signed. For the proposed project, Ansal will have to acquire 75% of the land directly from farmers, while the rest would be acquired for them by the government. The company has already bought around 300 acres of land, paying around Rs 35-40 lakh for an acre.
Once the company completes 60% acquisition of the land for the project, thereafter the government would provide its approval for site plan of the project.
The investments to be made in developing the landmark project would be funded through a mix of internal accruals, bank loans and equity dilution at project level. The company has sold 8.5 per cent stake to HDFC AMC for Rs 225 crore.
According to the company, the UP Government approved township would be completed in the next eight years and the company expects to book a net profit of Rs 9,000 crore from this project.
Ansal has a land bank of 7,000 acres with 17 townships, 15 shopping malls and three Special Economic Zones under different stages of development across the country.