Abhishek-Aishwarya Off On An Impromptu Anniversary Holiday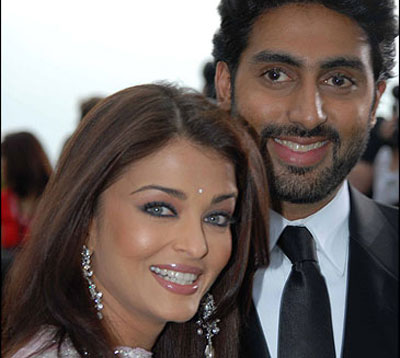 Bollywood's most glamorous married couple won't be in India for their second marriage anniversary on April 20.
Abhishek and Aishwarya are off for a week-long holiday to an undisclosed destination to bring in their vacation.
Says a source, "Last year Abhishek was slogging it out in Miami for Dostana and Aishwarya joined him there for their wedding anniversary. This year they were again supposed to be working, though happily together, for the next schedule of Mani Ratnam's Raavan on their anniversary."
But with Mani Ratnam asked by doctors to rest out for a while the schedule has been slightly pushed ahead, giving the pair a chance to go for a much-needed holiday.
Says the source, "In fact Mani had suggested he'd start the schedule later to give Abhishek and Aishwarya a chance to take time off for their anniversary. But the couple had refused. It's only now when the schedule is pushed ahead that they've decided to take that anniversary holiday." -Sampurn Media