Webber 'relatively unhurt' in high-speed World Endurance Championship crash
Submitted by Sukhdeep Grewal on Mon, 12/01/2014 - 17:50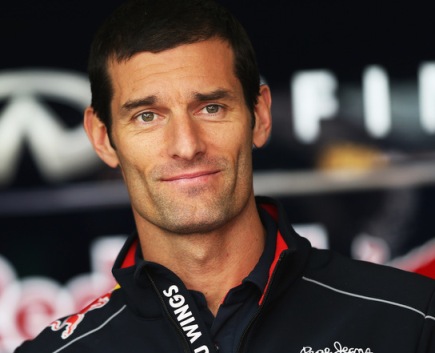 Sydney, Dec 01 : Former Formula One driver Mark Webber would be kept overnight in a Brazilian hospital after he met with a high-speed crash in the final race of the World Endurance Championship.
Webber was running in sixth place in the 'Six Hours' of Sao Paolo at the Interlagos circuit when he collided with a slower Ferrari, driven by Matteo Cressoni, as the pair approached the 300 kilometres-per-hour-plus Arquibancadas curve with under half an hour remaining.
Webber's Porsche slammed heavily into the concrete wall on the right side of the track, sliding backwards into the wall on the left, before coming to rest at the entrance of pit lane, News. com. au reported.
Webber, who started the race from pole position, gave a thumbs up and a wave to the crowd as he was stretchered away from his demolished car, an ambulance then transporting him to the circuit medical centre for checks.
A statement from the organisers said that Cressoni was checked by the medical staff at the side of the track and cleared, while Webber, who was awake and alert, was taken to the circuit medical centre for further examination.
The FIA reported that Webber was awake and alert when he arrived at the medical centre, after the crash sent a scare through the motorsport world.
A statement on Webber's Facebook page confirmed that the former Formula One star would be kept in hospital overnight for observation. The statement also said that Webber has been taken to a local hospital in Sao Paulo and would stay overnight for precautionary checks.
The statement further said that Webber is in a satisfactory condition and his teammates Timo Bernhard and Brendon Hartley have gone to see him, and they also thanked everyone for their messages.
In a twist of fate, Webber's crash sealed his Porsche team's first race victory of the season in their return to sports car racing's top LMP1 class.
The race finished under the safety car brought out for the number 20 Porsche's crash, the sister number 14 car of Romain Dumas, Neel Jani and Marc Lieb cruising across the line to win the race from 2014 world champions Sebastien Buemi and Anthony Davidson in a Toyota.
The Porsche team's joy at the result was subdued with Fritz Enzinger, the boss of the company's LMP1 program, conceding that the achievement was overshadowed by Webber's crash, the report added. (ANI)