VW shares jump in wake of share probe during Porsche takeover bid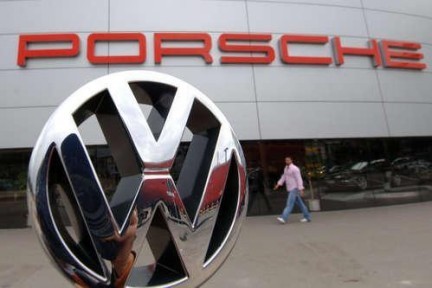 Stuttgart  - Shares in German carmaker Volkswagen AG jumped more than 7 per cent in trading Friday, just one day after prosecutors launched a probe into allegations of market manipulation during Porsche SE's failed bid to takeover VW.
Former Porsche chief Wendelin Wiedeking and the group's former chief financial officer Holger Haerter are part of the investigation into claims of insider share information during the luxury sports carmaker's audacious push to acquire a majority stake in Volkswagen.
This resulted in VW stock racing ahead to more than 1,000-euros (1,423 dollars) a share in October last year, turning Europe's biggest carmaker briefly into the most expensive listed company in the world.
Both Wiedeking and Haerter stepped down last month after the credit crunch and the global car industry crisis forced Porsche to abandon the takeover bid.
Controlled by the Piech and Porsche families, Porsche and VW have since agreed to moves paving the way for a merger between the two car makers in 2011.
After recently coming under pressure, VW shares climbed 7.5 per cent to 155.17 euros in early trading Friday.
Police raided the offices of Porsche Thursday as part of the probe into the alleged market manipulation of VW shares.
However, Stuttgart-based Porsche rejected the allegations adding that it will co-operate and assist investigators. (dpa)