'Vishwaroopam' screened in Kerala
Submitted by Supreet Sharma on Sat, 01/26/2013 - 23:36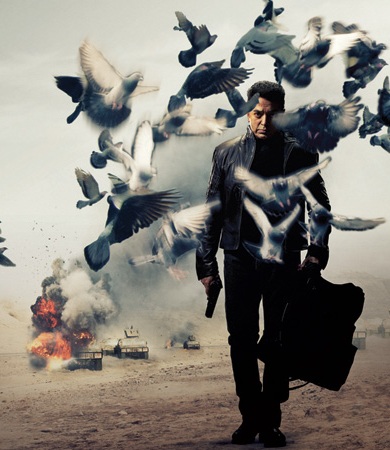 Thiruvananthapuram, Jan 26 : Kamal Haasan's controversial film "Vishwaroopam" was Saturday screened here amid a police presence. It got support from the youth wings of the CPI-M and BJP here, though a section of Muslims protested the screening.
Activists belonging to the Popular Front of India - PFI (a confederation of Muslim organisations) arrived at the Kairali theatre, demanding the film not be screened and alleged the film depicts the community in a bad light.
A strong police presence foiled their attempt and the film was screened. The film is currently banned in Tamil Nadu.
Activists of the Democratic Youth Front of India (the youth wing of the Communist Party of India-Marxist) and Yuva Morcha (the youth wing of the Bharatiya Janata Party) also arrived at the theatre and said they would give all protection to those who come to see the film.
The film was released Friday at 86 of the 92 screening centres and at few places it was stopped due to protests. At Kollam, the film has been suspended for two days.
However, state Cinema Minister K. B. Ganesh Kumar said protection will be given to theatres where the film is being screened.
"It's unfortunate that the screening is being disrupted," said Kumar, an actor himself.
"Vishwaroopam", written, directed and produced by Haasan, deals with the adversities of war.
The Tamil and Telugu versions of the film were scheduled to release Friday, but the Tamil Nadu government Wednesday imposed curbs on it screening following protests from Muslim groups. Certain Muslim organisations protested saying the movie portrays the community in bad light. (IANS)
Technology Sector