Unlike BJP , Congress works for all sections of society , says Rahul Gandhi
Submitted by Sarthak Gupta on Sat, 04/19/2014 - 22:52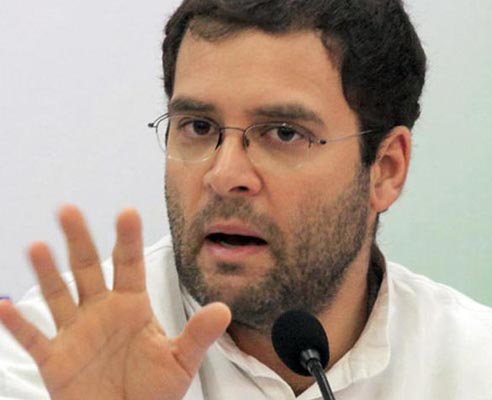 Malda (West Bengal), Apr 19 : Congress vice-president Rahul Gandhi, on Saturday said that this election was a fight between two ideologies and that unlike the BJP, Congress works for all sections of the society .
"It is a fight between two ideologies. Congress says that it will keep working for all -- those from any race, caste or religion. While the opposition talks about working for a selected group, it means that there should two Indias, one for the poor and the other for the rich. We have run a country for a decade for the poor. We have guaranteed that every person in India will get a job for 100 days," Rahul Gandhi said at a rally in Malda.
The Congress vice president also said that it is within the DNA of the people in Bengal and in its history that it lives amicably with all and that Rabindranath Tagore and Subhash Chandra Bose were ideal examples.
" Bengal's history shows that you have within your DNA, whether you see leaders like Rabindranath Tagore, Subhash Chandra Bose they never got angry with anyone they had talked about taking all along with everyone. Therefore you must not let those parties win who create discord among communities. Whenever, there is discord among communities the development work stops right there," Gandhi said.
Rahul Gandhi stated that without empowering the women the country won't proceed forward and he also gave a list of items of the work done by the local MP, Mausam Noor.
"We want to connect you with the bank. We have already connected crores of women with the help of banks and through which we want you to do small businesses and you grow. Without empowering the women we cannot develop. Mausam Noor, your MP has shown the kind of work that she has done. To restore 80 km of embankment she has brought 33 crores and model stations and over bridge has been constructed under the PMGSY scheme . Therefore you must help her win and help UPA win which works for the poor," Rahul added. (ANI)