Tsai Ming-Liang's Visage closes Cannes competition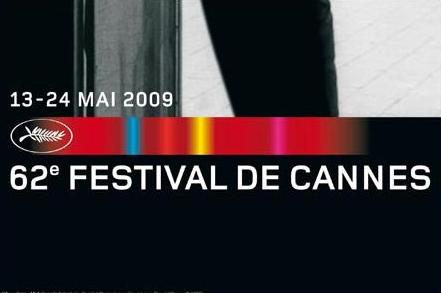 Cannes - Taiwan-based arthouse director Tsai Ming-Liang ended the 62nd Cannes Film Festival's main competition Saturday with a display of stunning visuals in his latest movie Visage (Face).
It was a fitting end to the Cannes festival's race for the coveted Palme d'Or, which has included some remarkable visual moments from human longing through to futurism as well as sweeping vistas displaying the force of nature.
"The image is extremely important to me. The image is central in my films," said Tsai at a press conference Saturday marking the Cannes premiere of Visage, which is about a Taiwan director making a film at the Paris Louvre museum, based on the myth of Salome.
But somehow the making of the film in Tsai's movie just does not work out according to plan.
Tsai has assembled his usual group of actors including Lee Kang-Sheng and Lee Yi Ching for Visage.
However, he has also added leading French actors Jean-Pierre Leaud and Fanny Ardant as well French model-turned actress Laetita Casta to tell his story of Salome and the first century AD King Herod.
With Visage rather low on dialogue, images become paramount from a snowy forest filled with startling scenes including mirrors through to musical sequences and a pair of slow-moving white stockinged feet sliding into slippers.
Malaysian-born Tsai established his international reputation as a filmmaker largely through his previous unsettling portrayals of alienation in modern urban Asian life.
But apart from drawing on the same actors to tell his stories, Tsai also uses common cinematic themes in his movies, with water often playing an important symbolic role. This is present once again in Salome.
These common elements also also help to establishes a sense of continuity to his films, whatever their storylines.
"All my films are from parts of life," said Tsai.
Tsai's Salome is one a series of projects underway at the Louvre aimed at bringing together the Paris museum's art treasures with more contemporary forms of art, such as cinema and writing.
"The Louvre has always been in favour of supporting current artists because all our artists should be brought back through living artists," said Louvre director Henri Loyrette at Saturday's press conference in Cannes.
Visage is also one of 20 movies competing for Cannes' coveted Palme d'Or with the winner of the iconic prize to be announced Sunday.
In addition, Tsai's Visage is one of a slew of Asian movies included in Cannes' main competition with six of the 20 films competing for the Palme d'Or from Asian filmmakers.
They also touch on a range of themes such as gay desire, a father seeking revenge and a priest-turned vampire along with gangland terror in Manila.
Tsai said the Louvre's invitation to create a film using the museum had been "an enormous weight or an enormous stone.
"I did not how to carry the stone," he said. "I felt quite lost when I looked at all these works in the Louvre." But he said he it was in Louvre that he discovered the story of Salome. (dpa)