Trott shrugs off Mitchell Johnson's `short ball` barbs ahead of first Test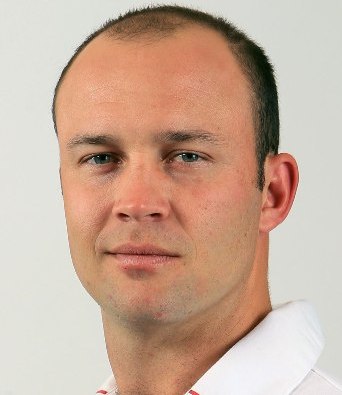 Sydney, Nov 13  : England player Jonathan Trott has said that he is not worried about the short ball that Australian bowler Mitchell Johnson has to offer.
He said that there were always a few weaknesses but he has improved on them and has fallen back into place.
Meanwhile, Australian selection boss John Inverarity has urged Test bowler Mitchell Johnson to continue his attack on England that he produced during the one-day series in September.
According to News. com. au, Inverarity pointed out that looking at the one-day series in England, Johnson really unsettled two or three of England's batters and he bowled with good rhythm and pace against India.
Inverarity further said that they were confident Johnson would acquit himself very well and be a bowler to the fore in Australia's attack.
In the past 12 months, he has played just four Tests, but Australia's latest fast-bowling injury saga has given Johnson a glorious shot at Ashes atonement, the report said. (ANI)