There is urgent need to professionalise cooperatives' governance: Subbarao
Submitted by Harish Dhawan on Sat, 11/17/2012 - 17:19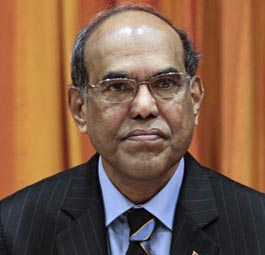 There is an urgent need to professionalise the governance of cooperative banks, Reserve Bank of India (RBI) Governor D Subbarao said.
Cooperatives are institutional establishments where people team up and pool their resources to achieve mutually gainful outcomes.
Speaking at international seminar on cooperatives in Pune, Subbarao said that various reasons, including financial and governance related, have eroded the credibility of cooperative banks.
Speaking on the topic, the head of the central bank added, "Governance in cooperative banks lacks professionalism. There is need to professionalise both their governance structure and their functioning."
He further said that the credibility of cooperative banks got eroded, particularly since these institutions came under the spell of numerous infirmities, some of which were chronic.
The RBI chief pointed out the fact that the share of rural cooperatives has slipped from 7.2 per cent in 2001 to 3.7 per cent in 2010. In the early 1990s, cooperative banks accounted for around 62 per cent of the agriculture credit, but their share dropped to merely 16 per cent by 2010.
He suggested that governance should be segregated from management, and thus the boards of the cooperatives should restrict their roles to governance and allow the chief executive-led senior management to manage the cooperatives' day-to-day operations.