Taking CAT online? Check your email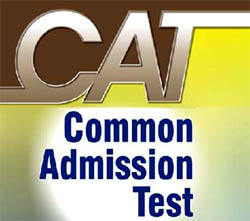 If you are due to take the first online version of the Common Admission Test (CAT) between November 28 and December 7, don't forget to check your email regularly.
Prometric Testing, the company entrusted with the job of conducting the online applications and tests, is sending emails to students whose application forms have been found to be incomplete.
On receiving the email from CAT, candidates have to visit http://iim.prometric.com and fill up the details, a company representative said, but declined to reveal the number of such incomplete forms.
A scrutiny of the applications has revealed that some candidates have omitted to fill in details like discipline and marks obtained in the class 10 and 12 board examinations and graduation.
Candidates who do not submit these details will not be eligible to appear for the group discussion and personal interview, even if their percentile scores make them eligible for the same.
"The form was the same as in other years. However, if a candidate fails to mention his choice of centre for interview, he won't get a call from his preferred IIM even if has qualified for the same," said Subrata Mitra, member of the CAT Group and chairman of admission committee of IIM, Calcutta.
CAT is going online for the first time this year.