Swiss producer and import price index rises, first since last year
Submitted by Mohit Joshi on Mon, 09/14/2009 - 18:44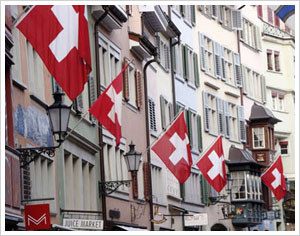 Geneva  - Switzerland's index of producer and import prices rose in August in a month-on-month comparison for the first time since July 2008, the Federal Statistics Office reported Monday.
Last month, the combined producer and import index rose 0.1 per cent, on what the FSO said was a 0.3 per cent rise in import prices, particularly certain metals. Producer prices remained stable.
Year-on-year the index fell 5.5 per cent, less than in July, when it dropped 6.1 per cent.
On Thursday, the Swiss National Bank is set to convene a policy meeting. The central bank has acted so far in the recession to prevent a rise in the value of the Swiss franc and keep interests rates low and is not expected to change course.
The index rise could be seen as an early sign of deflationary pressures easing. (dpa)