"Sunny Boy" Socrates faces "Iron Lady" in Portuguese poll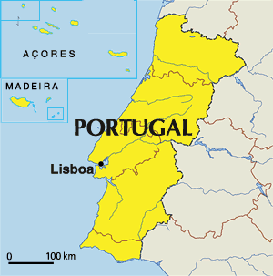 Lisbon/Madrid  - Portugal's parliamentary elections on Sunday, September 27 will pit two main contenders representing two different faces of the country.
Outgoing Socialist Prime Minister Jose Socrates, 52, who has been dubbed "Sunny Boy" for his youthful charm, claims to stand for a socially liberal, tolerant and modern Portugal.
His conservative challenger Manuela Ferreira Leite, 68, is a staunch champion of traditional family values, who slams the Socialists over what she sees as their wasteful public spending while the country struggles to rise out of its economic crisis.
Fifteen parties are participating in the poll in which 9.5 million Portuguese are eligible to vote.
The only leaders deemed to have chances of becoming prime minister are Socrates and Ferreira Leite, who have been running neck-and-neck in polls, though the most recent ones put the Socialists in the lead.
Socrates, whose government legalized abortion through a 2007 referendum, is in favour of allowing homosexual marriage as well, while Ferreira Leite stresses the importance of the traditional family as the foundation of society.
The biggest worry of the Portuguese, however, is the economic crisis, which has brought unemployment to about 9 per cent, with more than 5,000 companies closing in August alone.
No less than nine strikes are scheduled for the 12-day run-up to the elections.
The economy is expected so shrink between 3.5 and 4 per cent this year, and the budget deficit to rise to 6 per cent of gross domestic product (GDP), while European Union countries are supposed to limit it to 3 per cent.
Ferreira Leite accused Socrates of wasting public money on a high-speed rail network which is to link Lisbon with Madrid and Oporto with the Spanish city of Vigo by 2013.
The project was in the interest of Portugal's big neighbour, which was using it to squeeze subsidies out of the EU, Ferreira Leite charged, accusing Socrates of turning Portugal into a "Spanish province."
Her comments created alarm Spain, where the government expressed concern over the future of the rail network which it saw as playing a key role in improving transport on the Iberian Peninsula.
The Socialists are also in favour of other large-scale public works, such as roads and a new airport for the capital, which Ferreira Leite's Social Democratic Party (PSD) would reconsider if it won the elections.
The PSD has faced corruption allegations in the run-up to the vote, including alleged vote-buying in internal party elections, but the Socialists are hardly doing better on that score.
Socrates denied having been involved the so-called Freeport affair, in which a British company allegedly paid bribes to obtain a construction licence for a shopping mall on environmentally protected land in 2002 while Socrates was environment minister.
The prime minister has also been accused of media censorship after the cancellation of a television news programme critical of the government.
After suffering a surprise defeat in the European elections in June, Socrates is deemed unlikely to renew his absolute majority in parliament, and could even lose out to the PSD.
The winning party was expected to need alliances with smaller ones, though Ferreira Leite did not rule out heading a minority government. (dpa)