Spotlight on Wood at Dubai World Championship
Submitted by Hardeep Sidhu on Thu, 11/19/2009 - 23:20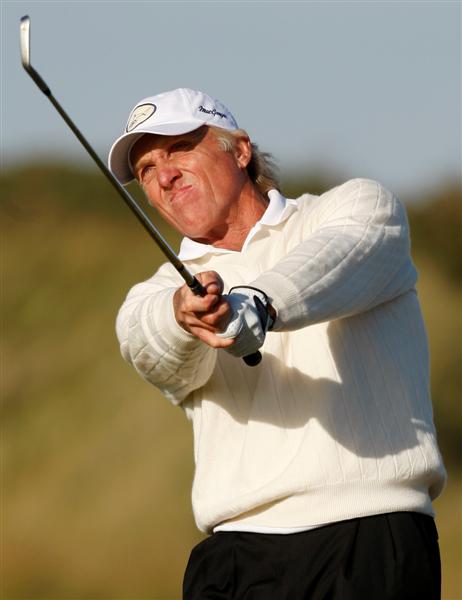 Dubai, Nov 19 : A "four-under par mile" at the Greg Norman layout at the Dubai World Championship may not quite be a Roger Bannister-like "sub-four minute mile", but Bitish golfer Chris Wood will take it.
Playing his first event, since he withdrew from the Castellon Masters five weeks ago, the Bristol lad went birdie-birdie-birdie-birdie over the last four to get into the clubhouse lead at six-under that was later overtaken by Robert Allenby (65).
Here in Dubai with his parents walking the course with him, he would love nothing more than the Dubai World Championship to be his first professional title as an early birthday present before he turns 22, Nov 26.
On Thursday, Wood birdied each of the last four holes marked down as the ?Golden Mile' to zoom from two-under to six-under.
"I didn't really play that well the first sort of 14 holes, and you know a good finish can turn your day around like I did today. Obviously I've turned it into a really good score," said Wood, whose four and a half points out of five helped Great Britain and Ireland down Continental Europe in the Vivendi Cup in the Championship.
A week after he missed the cut at Alfred Dunhill he withdrew from the Castellon Masters with a foot injury.
"I fell down a step in Castellon playing there after the first round on my way out to practice, and tore a ligament on the top of my foot. I was on crutches for two and a half weeks and was asked to take complete rest. So I was pretty bored at that time," said Wood.
Wood came into Dubai early to get some practice.
"I played four days of nine holes, so today was my first 18 holes for sort of five weeks, really. It (the foot) started aching on the 15th tee, which is (from) where I made four birdies in a row," he said.(IANS)