India play Singapore first in Fed Cup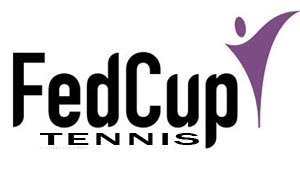 New Delhi, Feb 2 : India have been drawn in pool A of Asia-Oceania Group II along with Malaysia and Singapore in the Fed Cup tennis, beginning Wednesday at the National Tennis Centre in Kuala Lumpur.
India will play Singapore first Thursday and Malaysia the next day.
India coach Enrico Piperno told IANS from the Malaysian capital that the courts at the venue are similiar to the ones back home on which the Indians practised.
Piperno said the weather is warm and muggy, but it should not be much of concern for his players.
India hopes rest on Sania Mirza's form since she would be playing in both the singles and doubles.
Piperno, however, maintained that he would decide on the doubles combination only on the eve of the match.
India should easily top the pool and their main competition comes in the play-off where they are expected to run into either Kyrgyzstan or Hong Kong China.
India last year were relegated to Group II after they lost 0-3 to Chinese Taipei(Taiwan) in the play-off.
Pool B teams include Hong Kong, China, Kyrgyzstan, Malaysia, Philippines and Syria.
Pool A:
India: Sania Mirza, Poojashree Venkatesha, Sanaa Bhambri, Rushmi Chakravarthi, Rohit Rajpal (captain)
Malaysia: Jawairiah Noordin, Lyn Yee Choo, Neesha Thirumalaichelvam, Chin-Bee Khoo, Singham Selvarajoo (captain)
Singapore: Li Yun Tan, Si Ying Julienne Keong, Khee Yen Wee, Clare Fong, Stanley Armando (captain).(IANS)