Fed Cup: India outplay Singapore, play Malaysia Friday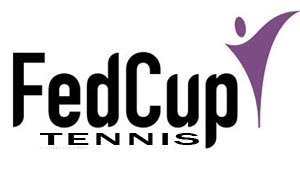 New Delhi, Feb 4 : India comprehensively beat Singapore 3-0 in the Group II Asia-Oceania tie of the Fed Cup at the National Tennis Centre in Kuala Lumpur Thursday.
The Indians won all their three matches -- two singles and doubles -- without dropping a set or breaking sweat.
In the first singles, India's No. 2 singles player Poojashree Venkatesha outplayed Singapore's Si Ying Julienne Keong 6-1, 6-1 and when Sania Mirza breezed past Li Yun "Stefanie" Tan 6-2 6-3, India had taken an unassailable
2-0 lead.
Sanaa Bhambri and Rushmi Chakravarthi completed the formalities, winning the doubles, 6-0, 6-2 over Clare Fong and Tan.
India coach Enrico Piperno said the team's real test is in their next match against hosts Malaysia.
"Today's result was on expected lines. Sania really looked in touch and I am glad she had a good outing ahead of our tie against Malaysia. It was a good warm up for Sania. As for Poojashree, it was easy," Piperno told IANS from Kuala Lumpur.
"Malaysia have some good players, especially veteran Chin Bee Khoo who will be playing Poojashree. It will be a testing match for Poojashree to prove herself."
The 32-year-old Chin Bee took to coaching besides playing in local competitions since quitting the national team a few years ago. Her return has beefed up the Malaysian team and national coach S. Selvarajoo hoped her experience would add depth to the team.
Chin, whose highest international ranking was 360, played a key role in Malaysia's 2-1 win over Singapore Wednesday.
Chin, as second singles player, put the hosts up 1-0 with a straight sets win over Keong in the opening rubber, but Malaysian No. 1 player Jawairiah Noordin's loss to Tan in the second rubber levelled the tie 1-1.
Chin and Noordin then combined to win the doubles to clinch the tie. The other members of Malaysian team include Lyn Yee Choo and Neesha Thirumalaichelvam.
India, at 43, is the highest-ranked team and need to beat Malaysia to top pool A.
The winners of the two pools will meet in the playoff for a place in the Asia-Oceania zone Group I. (IANS)