Smith hopeful of sporting wicket in deciding Newlands Test
Submitted by Sukhdeep Grewal on Sat, 03/01/2014 - 16:21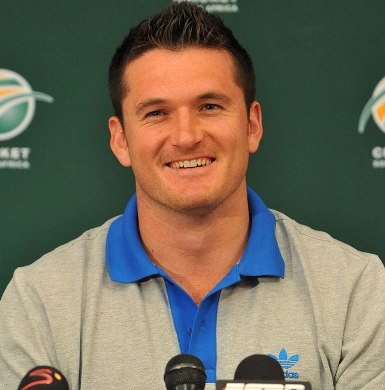 Johannesburg, Mar 01 : South Africa captain Graeme Smith expects a different type of wicket at the third Test against Australia at Newlands and hopeful that it would have something for both 'bat' and 'ball'.
The wicket has reportedly been a key factor in the first two Tests, with the first Test seeing a lively pitch in Pretoria and a slower and more abrasive surface in the second Test in Port Elizabeth.
According to Sport24, Smith is aware of the fact that the pitch at Newlands Test would be not be the same as the one that saw Australia bowled out for 47 in their second innings in 2011, although he added that the wicket had settled down quite a bit since that match.
Smith reportedly denied that his team had asked Newlands curator for any specific type of wicket or that they had done so ahead of the second Test by saying that Port Elizabeth had been the same for the last 40 years.
Even though Smith has scored only 37 runs in the series so far, still he felt in good form saying that he is mentally in a good space and that he has been batting well for the whole season, expect the last two games, the report added. (ANI)