The size zero carbon footprint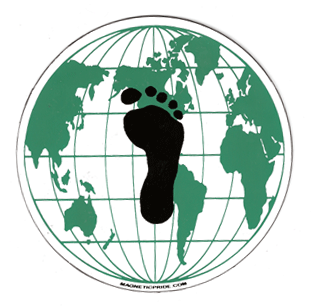 Diya Kalati has made a Rs 80 investment towards the climate change cause. The 14-year-old has bought a bucket and given up on the fancy two-way shower in her bathroom. Her aim is to bathe with a bucket of water and not use the shower anymore. This, she says, will help her reduce her carbon footprint on the planet.
Several people are waking up to their carbon footprint and looking at it more and more as an individual quest rather than a global issue that ought to be fought on international platforms.
"They told me about my carbon footprint and ways to reduce it in school and I thought it would be cool to at least try it for a bit. Also, reading about the summit at Copenhagen and India's role in it has helped me realise how immediate climate change is," said the Versova resident.
no2co2. in, the only Indian carbon footprint calculator website, allows you to calculate your footprint based on parameters like electricity consumption, cooking fuel, meat and dairy consumption, local and national travel. It then provides you with solutions to reduce your footprint.
The global average carbon footprint is four tonnes per captia, while the India average is one tonne.
Already the website has got 8000 hits and 600 people have completed their carbon profiles.
"There is increasing curiosity among people to calculate their carbon footprint," said Vivek Gilani, co-founder of no2co2. "Like you have a currency converter specific to India, you need a carbon calculator unique to India."
But this curious group is not very large, said Akshim Ghate a research scientist who works on mapping carbon footprints from Tata Energy Research Institute (TERI).
"The awareness has increased, more so among the youth, but numbers actually doing something about it are very small. But the impact of all the awareness will be seen in the next generation as climate change is part of their curriculum now," said Ghate.
TERI has now developed a tool to measure the carbon footprint in urban India and has done a survey of over 1000 families in Jaipur.