Set up special court to try marines in Kerala: Chandy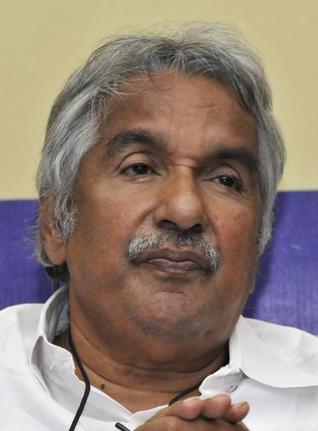 Thiruvananthapuram, March 23 : Kerala Chief Minister Oommen Chandy Saturday wrote to Prime Minister Manmohan Singh urging that the special court to try two Italian marines on murder charges be set up in the state itself.
"We wish to designate the sessions court at Kollam, where the marines case came up for trial. It should be noted that all records and evidences are before this court as the investigation agency had submitted it to them," said Chandy.
He also pointed out that if the special court is set in Delhi, all the witnesses in the case will have to frequently travel there.
Chandy also noted that the documents in the case are in Malayalam, and if the court is set up elsewhere outside the state, then these will have to be translated and it could lead to delay in the case.
The marines, Massimiliano Latorre and Salvatore Girone, posted aboard oil tanker MV Enrica Lexie on security duty, had Feb 15, 2012, opened fire at a fishing boat off the coast of Kerala, suspecting that the boat carried pirates.
Two fishermen, Ajesh Binki and Gelastine, were killed in the firing.
A row had risen after Italy announced that the two marines, who were allowed to go home to vote, would not return to Indi for the trial. After hectic diplomatic parleys, the marines eventually returned Friday.
In January, the apex court ruled that the case need be heard in a special court to be set up by the central government. (IANS)