Russia to "fully finance" Belarus nuclear reactor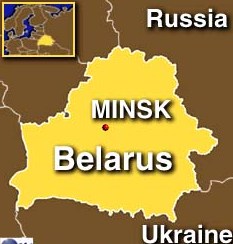 Minsk - Work on Belarus' first nuclear power reactor will begin next year with billions of dollars in financing from Russia, a senior Belarusian energy official said Friday.
"We have resolved the issue of financing completely," said Vladimir Semashko, Belarus Vice Premier. "Russia will be providing assistance."
Construction of the atomic power station will start in 2010 and end in 2018, with Russia providing 9 billion dollars in financing as well as engineering advice, Semashko said at a Minsk press conference.
The Russian aid terms were confirmed on June 22 to Belarusian President Vladimir Lukshanko in a private message from Russian Prime Minister Vladimir Putin, Semashko added.
Russia's state-owned nuclear energy company Atomstroeksport would act as the project's general contractor, with both Russian and Belarusian firms acting as subcontractors, he said.
The Russian state-owned nuclear station design bureau Rosatom would develop plans for the project, and Belarus' western Grodno province would be the most likely site for the construction project, and land surveys are well in progress, Semashko said.
Aleksander Lukashenko, Belarus' authoritarian leader, has pushed hard to develop nuclear energy in the former Soviet republic, despite lingering effects from the 1986 Chernobyl nuclear power accident affecting almost one-quarter of the country.
Neighbouring nations, particularly Poland and the Baltic states, have expressed worries that safety standards of Belarus' planned nuclear power station could cause another accident.
Belarusian nuclear energy will be safe and reliable, Lukashenko has said. (dpa)