'Rested' Pietersen's England ODI future thrown into doubt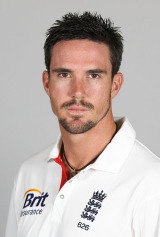 London, Aug 27: England batsman Kevin Pietersen's future as an ODI player has been thrown into doubt after being `rested' for the five-match series against India.
Pietersen will play in Tuesday's Twenty20 international against England, and then disappear from the international stage.
The official explanation from national selector Geoff Miller is that they are "managing his workload" and want to look at other batsmen at No 4.
"The decision is in line with our policy of sensibly managing player workloads and will give the opportunity to another batsman at No. 4," the Sun quoted Miller, as saying. (ANI)