Resignation shakes Germany's only all-SPD government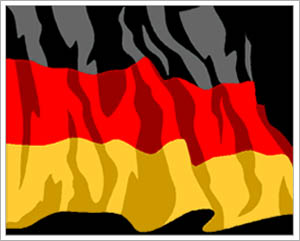 Mainz, Germany  - The downfall on Tuesday of a state finance minister shook Germany's only state where the Social Democratic Party (SPD) holds sole sway, Rhineland Palatinate.
Finance Minister Ingolf Deubel submitted his resignation to the state premier, Kurt Beck, after a private financing scheme for an amusement park unravelled, leaving the state to pay the bill.
The debacle rubs more of the gloss off the SPD, which is trying at national level to unseat Chancellor Angela Merkel in the September 27 German general election.
The SPD, once the party of power in Germany, has already been suffering from dismal opinion-poll ratings. In most of Germany's 16 states it no longer achieves absolute majorities and is either in opposition or in coalition.
Beck was the presumptive candidate for Merkel's job during an unhappy interregnum as SPD national leader.
The party is now offering to voters Foreign Minister Frank-Walter Steinmeier as its candidate for the chancellorship.
Current polls suggest that Merkel, a Christian Democrat, will win back power through an alliance with a small party, the Free Democrats.
Beck, 60, was stony-faced as he announced the departure of Deubel, who he said had not moved quickly enough to reject a loans offer which later fell apart. He is to be replaced by an aide, Carsten Kuehl.
Rhineland Palatinate has ended up as lender of last resort for Nuerburgring 2009, a 250-million-euro amusement park and conference centre at the rural Formula One racing site Nuerburgring. The park is to be inaugurated on Thursday.(dpa)