Renault unveils 2014 V6 Formula 1 engine
Submitted by Dalbir Sahota on Fri, 06/21/2013 - 23:47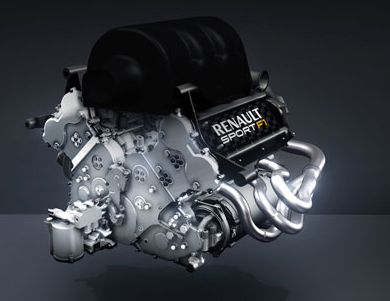 Paris, June 21 : Engine manufacturers Renault unveiled its 2014 turbocharged Formula 1 engine here Friday.
The firm has named it Energy F1 as it is Renault's first design for the sport's new turbocharged, energy-recovery technology era.
"From 2014 we will bring engines to the fore and redress the balance in F1. An engine is the heart of a car. From next year it returns to the heart of our sport," four-time World Champion turned Renault ambassador Alain Prost was quoted as saying by autosport. com.
Renault already has a deal in place to continue as engine suppliers to constructors' champion Red Bull next year as well as Toro Rosso, which has so far used Ferrari engines.
The French firm will also power Caterham while Williams is parting company with Renault to run Mercedes engines and current Renault squad Lotus's 2014 power unit plans have yet to be announced. (IANS)
Technology Sector