Reenergize negotiations for concluding India-GCC FTA talks: Anand Sharma
Submitted by Hardeep Sidhu on Mon, 02/18/2013 - 15:10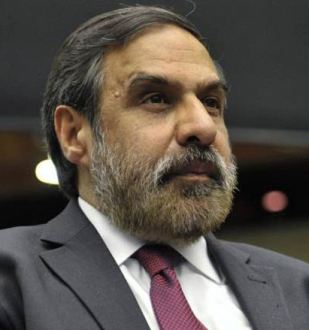 New Delhi, Feb 18 : Commerce and Industry Minister Anand Sharma has urged the United Arab Emirates (UAE) to take the lead in re-energizing the negotiations for concluding the India-Gulf Cooperation Council (GCC) Free Trade Agreement (FTA) negotiations which have been stalled for a while.
In a bilateral meeting with Sheikha Lubna Bint Khalid Al Qasimi, Minister of Foreign Trade, UAE, in Dubai yesterday, Sharma said that despite of the fact that UAE is India''s top partner amongst the GCC countries and the second largest trading partner for India in the world after China, "the bilateral trade does not reflect the full potential and can be further exploited to mutual advantage of both the countries."
Sharma was also concerned of the matter that although the bilateral trade between the two regions has grown tremendously, the capital flow between the regions has remained miniscule.
Speaking on the same issue, Sharma emphasized the opportunities for increased investments from UAE in India, especially in infrastructure sector such as power and utilities, roads and highways, ports, aviation, telecommunications and urban infrastructure.
He also assured that "India is committed to strengthening and expanding cooperation with UAE in other sectors such as construction, downstream products in the petroleum and natural gas sector, agriculture and food processing, science and technology, renewable energy, IT, education, training, health and financial services."
Highlighting the fact that India is a major exporter of textiles, Sharma also hoped that the UAE Government would give a special concessional treatment to textile imports from India.
Sharma also expressed the desire of Indian companies to invest in UAE in energy intensive manufacturing, infrastructure, services, tourism and hospitality, pharmaceuticals and healthcare, financial services, agro-based value chain and education.
Along with this, Sharma conveyed to the UAE Minister India''s desire to "take part in UAE''s projects in the oil, railways, construction and other sectors." (ANI)